Employment and management contracts
A quick Google search is all it takes to find thousands of sample contracts in all shapes and sizes. Employment contracts and management contracts are no exceptions to the rule.
No two employment contracts and management contracts are the same
The problem with sample contracts is that they are not tailored to your own specific circumstances. After all, your organisation's specific situation also means that your contractual partners are subject to certain specific rights and obligations. No two businesses are the same in terms of how they wish to protect their patent rights or regulate staff safety, share option schemes, overtime or travel expenses. So why should employment contracts and management contracts all be the same?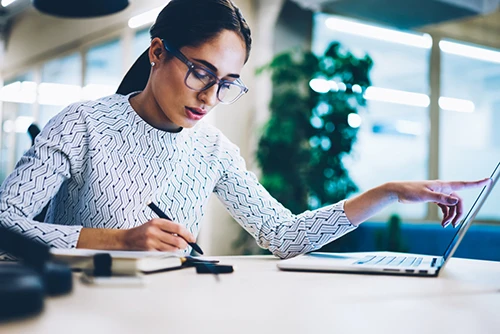 Don't forget what it says in the collective agreement
A common made by employers using model contracts of employment is for them to forget to take account of a collective agreement to which they are subject. The problem with collective agreements is that most of them set basic minimum standards. As an employer, you can deviate from such provisions only if this is to your employees' advantage and not to their disadvantage. An employer may unwittingly run up considerable extra costs as a result.
Work and Security Act (Wwz)
You also need to take account of certain changes in the law since the adoption of the Work and Security Act (Wwz). For example, since 1 January 2015 employers have been forbidden from including a probationary period in a fixed-term contract for six months or less. Also, in order for a restraint of trade clause in a fixed-term contract to be valid, the employer must provide a written explanation of the critical business or departmental interests that merit the inclusion of the clause.
Balanced Labour Market Act (WAB)
Another point to bear in mind is the entry into force of the new Balanced Labour Market Act (WAB) on 1 January 2020. The new act has reintroduced the option of concluding temporary employment contracts with a maximum duration of three years. The WAB also lays down certain rules for employing staff on on-call (or stand-by) employment contracts. In other words, if you wish to employ staff on an on-call contract, you will need to take account of these rules in drawing up the contract in question.
A management contract is not an employment contract
The hidden danger when drafting a management contract is that the tax authorities or the UWV (the Employee Insurance Agency, which is responsible for the payment of social security benefits) may classify it as a contract of employment. For instance, if the contract contains a provision stating that the contractor is entitled to a management fee even during a holiday or a period of illness, or that the contractor is to be paid a sum of money in compensation for the early termination of the contract, the tax authorities or Employee Insurance Agency may have some awkward questions to ask. Any problems in a management contract can easily have a huge financial impact, such as the imposition of additional income tax and national insurance assessments, or an official ruling stating that the contractor is covered by regulations protecting him or her from dismissal.
What can we do for you?
Our day-to-day work includes drafting, adjusting and rectifying contracts of employment and management contracts. We can supply you with the tailored contract you need.
This could also be interesting for you

Get in touch
Do you have any questions or would you like to make an appointment? Get in touch with us, without any obligations.
Haagweg 149

2321 AA, Leiden