Divorce mediation
Mediation is the best way to separate since it enables you and your partner to remain 'whole' as much as possible. This is extremely beneficial, especially if there are children involved.
Divorce hits hard. Along with all the emotional and mental pain that is often caused, you also have a lot of important and practical matters to arrange, such as spousal support, house and mortgage, the division of finances, belongings, pensions and debts, and above all: what about the children from now on?
About Divorce Mediation
What is divorce mediation?
Mediation puts you in control
Why choose divorce mediation when I can also go to court?
Advantages of divorce mediation
Tips for divorce mediation
What a divorce mediator offers
What does successful mediation lead to?
Divorce mediator costs
Arrange a free meeting with a divorce mediator to find out whether mediation is for you
WHAT IS DIVORCE MEDIATION?
If you would prefer to avoid a messy divorce, mediation is an excellent choice. In mediation, you and your partner sit down with a neutral and independent expert (the divorce mediator) to make agreements that are acceptable to both of you.
The divorce mediator informs and assists you with business and legal issues and takes into account all the relevant feelings, thoughts, interests and concerns. This means you can part ways practically yet respectfully.
MEDIATION PUTS YOU IN CONTROL
Mediation puts you and your partner in control. The divorce mediator ensures that a balanced settlement is reached and helps to smooth out any practical or personal disagreements, such as by creating clarity about the price of the house and ensuring a good care arrangement for the children. In mediation, you can also reach more creative agreements, which is not so easy with a court.
The divorce mediator also helps you to voice unspoken thoughts or underlying issues so that you can both get a clearer picture of what you actually want.
WHY CHOOSE DIVORCE MEDIATION WHEN I CAN ALSO GO TO COURT?
You can of course hire your own lawyer to represent your own interests and then take the case to court. But then you run the risk that the court will not agree with what you consider important, and that the conflict with your ex will worsen because you only communicate indirectly, through lawyers. Additionally, the procedure will cost even more time, money and frustration, and the results are often not as good as what you can achieve by cooperating under the guidance of a divorce mediator.
Read more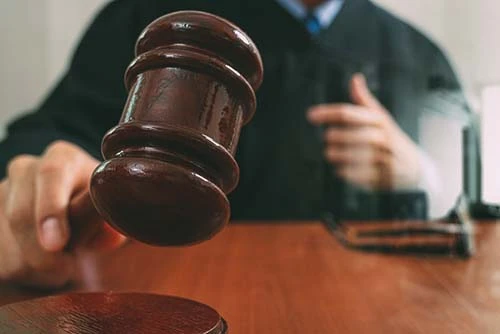 ADVANTAGES OF DIVORCE MEDIATION
In court, a divorce often has a winner and a loser. There are no losers in mediation. The power of mediation lies precisely in reaching a solution together so that there is a win-win situation. This is a good idea, especially if you still have a lot to do with each other after the divorce – such as when you have children together.
There are more advantages:
1. In mediation, you yourself influence the outcome
In mediation, you both work towards a solution and reach a balanced agreement together. You have direct contact with each other. In legal proceedings, you speak through lawyers, and the court decides what the best solution is. You depend on someone else, with the risk that if one of you disagrees with the court's decision, there will be another appeal.
2. Mediation costs a lot less
The costs for mediation are often less than legal proceedings where you and your partner each have your own lawyer representing your interests. With mediation, you have one divorce mediator who you usually pay for jointly.
3. With mediation, you work informally on a joint solution
In a formal legal procedure, you are on opposite sides. In the case of mediation, you talk under a divorce mediator's safe and expert guidance. That often makes for a much better relationship between you and your partner, which is particularly beneficial if you have children. You can also give your children their own voice in mediation so that they feel seen, heard and understood. A solution reached through mediation usually ensures a harmonious future.
4. Mediation lets you decide which points you agree on and which aspects you submit to the court
If you do not come to an agreement through mediation, you will still need to go to court. A good divorce mediator will discuss with you in good time whether it still makes sense to continue. If you agree on most but not all points, you can decide to only submit to the court the points that you disagree on. This saves time and money in the proceedings.
TIPS FOR DIVORCE MEDIATION
1. Listen with an open mind
You and your partner should be willing to listen to each other with an open mind. That is not easy, especially when emotions are running high, which is almost always the case with a divorce.
Listening doesn't mean you have to agree with your ex. As long as you know what you disagree about, you can think about alternatives or solutions with the help of the divorce mediator.
2. Be open to alternative solutions
You and your partner should be prepared to find a solution that fits the individual and common interests as much as possible. When you give something up, you get something else in return
WHAT A DIVORCE MEDIATOR OFFERS
open discussion in a safe environment
confidentiality of the conversations
you are able to speak and write freely, because you are only bound by something after you have signed it
you only sign if you know what you are signing for and you have a good idea of all the consequences
an overview of what really matters to you and your partner, what you do/can agree on and your differences of opinion
working together on a solution that does justice to all interests
arranging business-related and personal matters related to the divorce
WHAT DOES SUCCESSFUL MEDIATION LEAD TO?
a divorce agreement (a written document containing agreements about the consequences of the divorce).
a parenting plan (a written document containing agreements about caring for the children, their place of residence, contact with the parents, other information and child support).
DIVORCE MEDIATOR COSTS
As mentioned, an additional advantage of mediation is that you usually share the costs for the divorce mediator. In terms of hourly rates, you will be looking at EUR250 per hour. In practice, we see that an average of three meetings are required for successful mediation. The divorce mediator then records the agreements made in a divorce agreement and, if necessary, a parenting plan. In total, mediation takes an average of 15 hours. But the emphasis is on the average. Everyone is different, and every situation is different, so please just see this as an indicative figure.
Some insurers of legal expenses also reimburse mediation costs (up to a certain maximum) so check with your insurance company if you have one.
Subsidised legal aid
If you meet the conditions, the government pays a fixed amount for the costs of the divorce mediator, and you only pay a personal contribution. This is called subsidised legal aid. You can read all about it at www.rechtsbijstand.nl.
RWV Advocaten does not work with the subsidised legal aid system. If you would still like to use it, please contact the Juridisch Loket (0900-8020). They will refer you to a divorce mediator who does work with subsidised legal aid.

FREE MEETING WITH A DIVORCE MEDIATOR
The divorce mediation experts at RWV Advocaten are experienced in the legal and psychological matters involved in a divorce. They pay attention to the needs of both partners and also of the children.
Would you like to find out whether mediation could work for your divorce? You are very welcome to attend a free 30-minute introductory meeting to find out more about the mediation process and what it entails.
You can make an appointment by telephone (+31 71-7502205) or via this form.
This could also be interesting for you